Nanny Placement
Rent-a-Parent Services has been placing full and part-time nannies, family assistants, and house managers in Marin County since 1984. We work closely with you, your job description and requirements, to find the best person for your family. We individually meet and screen candidates for your particular situation.  The on-line services (care.com; sittercity.com) only provide a listing of candidates that have not been interviewed or screened.  We are a full service agency providing you with personal attention throughout the whole hiring process.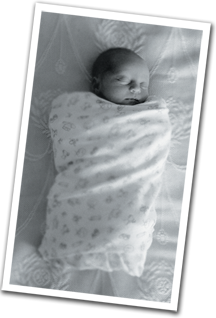 Nannies are unique with varied characteristics and personalities. Most are female but some are male. A nanny's workplace is in a family's private home and her job is providing one-on-one attention and best possible care for the family's children. A nanny tends to have special child care skills and a deep love and understanding of children. A nanny offers the family convenient, high quality care to meet each child's physical, emotional, social and intellectual needs.

"I was surprised and pleased to learn Rent-A-Parent pre-screens candidates to interview, and only asks for a fee if you choose one of their nannies. I interviewed the Rent-A-Parent candidates in parallel with candidates I found elsewhere, and the quality of the nannies from Rent-A-Parent was outstanding. We feel so lucky to have found our amazing nanny – thank you Rent-a-Parent!"  Lauren S., Larkspur
"I wanted you to know how wonderful you were to work with in our nanny search. We are so thankful you put us in touch with Connie –she's a perfect nanny for our baby. Your responsiveness and professionalism made the whole process less stressful."  Megan Pulliam
"The last 3 months with our nanny have been great and seamless.  She's kept me on this side of sanity and made it possible for the kids to juggle homework; after school activities, and for me to hold down a day job. She's totally flexible as my schedule is always a moving target."  Wendy Hayward, Mill Valley
Support
We are committed to you and dedicated to providing you with superb service and personal attention. It is very satisfying for us to help a family and nanny build a successful and mutually rewarding relationship where a child can grow and flourish.
It has always been our policy to provide guidance throughout the hiring process and answer any and all questions. Even after the placement, we are available for consultation and on-going support. The same applies to the nannies. We will give you guidelines for conducting an interview, ideas for drawing up an employment agreement, tax information, and any other help you might need.
Fees
No Registration Fee
One-Time Placement Fee Upon Hiring a Candidate
Equivalent to 12.5% of the annual gross compensation
$2,500 minimum for full-time (30 plus hours per week)
$1,500 minimum for part-time (less than 30 hours per week)
Salaries are negotiable with the current average being $20-25 per hour.
TrustLine Registration & Background Check: Included in the placement fee.
Refund Plan (Within the first 3 months we will replace free of charge,
or refund a portion of the placement fee.)

To Start the Process
Rent-a-Parent would like to thoroughly discuss your child care needs over the phone or in person at our office. A placement packet will be sent if you are interested in beginning the search process. This will include an application, referral agreement, and other useful materials. If you should need temporary child care while waiting to hire a permanent nanny just let us know. Our temp, on-call sitters are highly qualified and available.
We welcome you to contact us either by phone, email, or a personal visit to our office in downtown Tiburon. (contact us)